Students
Caldwell Fellows application due January 18, 2022
 
For over fifty years, the Caldwell Fellows program has sought to develop the leadership capacity of NC State's most promising  students who are dedicated to serving something bigger than themselves.
First-year students with a GPA of 3.25+ who entered NC State in August or January 2021 are invited to apply to the Caldwell Fellows program. Named after former NC State Chancellor John T. Caldwell, the Caldwell Fellows program is NC State's oldest scholarship and leadership development program dedicated to developing students with a passion to grow in their service to North Carolina and beyond. The program's application is open to all first-year students, including transfer, international, and nontraditional students. 
For over fifty years, the Caldwell Fellows program has sought to develop the leadership capacity of NC State's most promising students who are dedicated to serving something bigger than themselves. The program's inception and history dates back to a partnership formed with the internationally renowned Center for Creative Leadership that continues in the form of a 3-Day capstone leadership development program at the Center's headquarters in Greensboro, NC.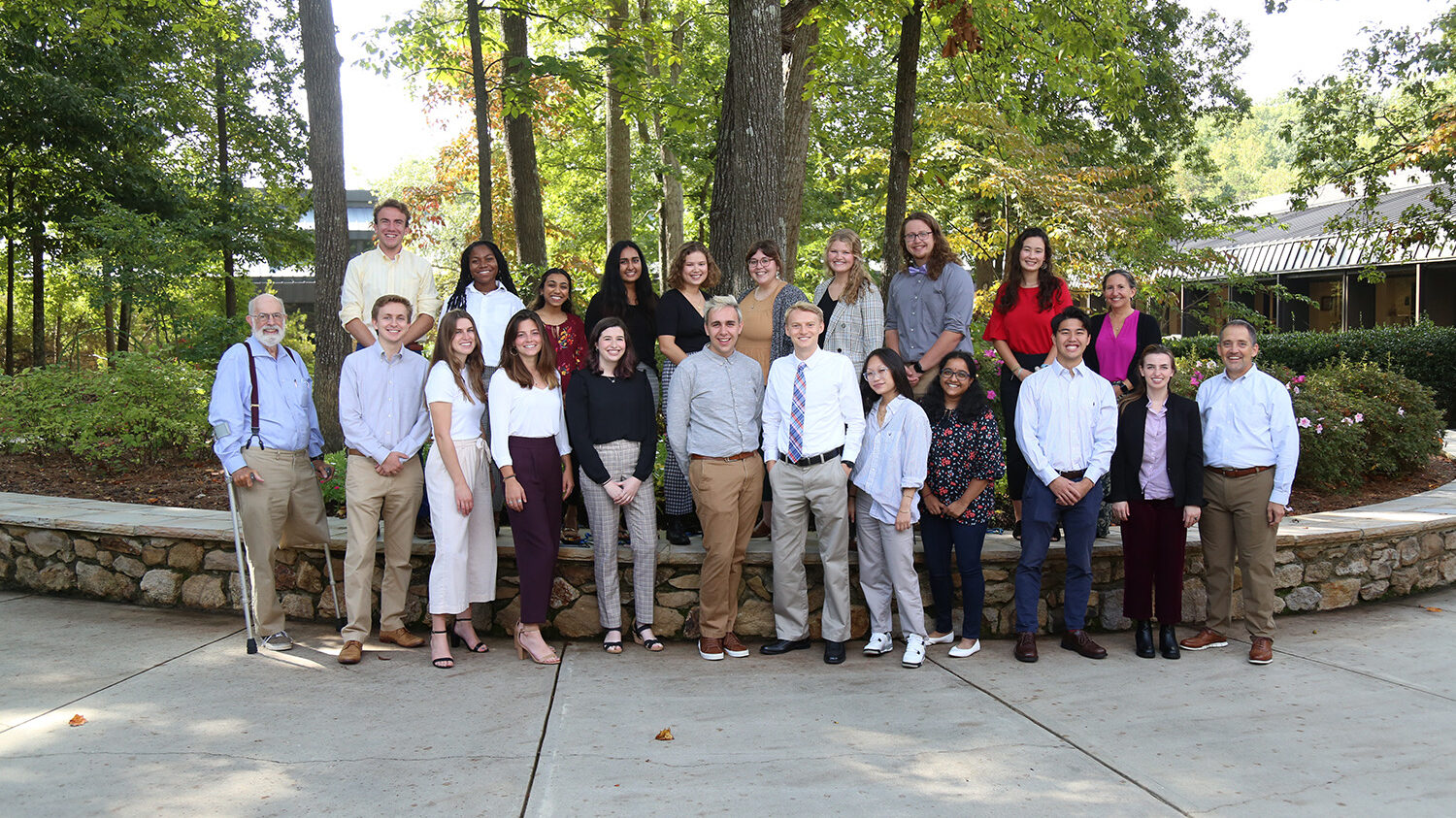 Caldwell Fellows are selected based on their aptitude for servant-leadership – a form of leadership rooted in practices that enrich the lives of individuals, build better organizations and ultimately create a more just and caring world. Caldwell Fellows alumni have gone on to serve as leaders across the world and in a wide range of fields, from the executive suites of Fortune 500 companies to elementary school classrooms and medical practices across North Carolina.
Students from all academic disciplines are invited to apply, and the program places a special emphasis on assembling a diverse cohort of students from many walks of life. The program is also unique in that it does not look at high school test scores or high school GPAs when evaluating applicants, according to the program Director, Dr. Janice Odom. "What we're interested in is how NC State students have shown up on the common playing field of their first semester at NC State. Students who are already engaged on campus, and who are motivated to serve something bigger than themselves, are encouraged to apply to the Caldwell Fellows program."
For many Caldwell Fellows, the program's emphasis on forming a community of support and challenge is key to fast tracking their growth as leaders. Tiffany Williams '24, a Nutrition Science major and transfer student to NC State, emphasized how the Caldwell Fellow mission and community drew her to the program. "You should apply to the Caldwell Fellows if you want an instant community on campus with a group of people who invest in your personal development as well as your academic success. I applied because as a transfer student, it is a challenge to find your way into pre-established social circles on campus. I was drawn to the [program's] mission and values of servant leadership, principled reflection and personal development because I desire these values for myself."
The Caldwell Fellows program's leadership development curriculum is designed to spark personal and professional growth, beginning with the 3-credit hour 'Sophomore Seminar' that Fellows undertake during the Fall semester of their Sophomore year, to study the philosophy of servant leadership. By their junior and senior years, Fellows are often leading organizations at NC State with the mentorship of program alumni and coaches, all while preparing for futures in academia, government, the private sector, and beyond. 
This year's Caldwell Fellows application is due January 18, 2022, and first-year students are encouraged to attend upcoming Caldwell Fellows info sessions to learn more about the program. For questions about the Caldwell Fellows recruitment or to schedule a presentation about the Fellows program at your class or club, please contact Neel Mandavilli at nmandav2@ncsu.edu. 
This post was originally published in Caldwell Fellows.