NC State queues up to advance quantum computing
Essential as they are, traditional computers — the laptops and desktops most of us use — rely on a language that doesn't always translate to the real-world problems they help us solve.
That realization, reached by famed physicist Richard Feynman in the 1980s, launched a quantum computing movement that has made its way to NC State. In May 2018, IBM announced that NC State would be the first North American university to host one of its Q Hubs for quantum computing.
"Quantum computing is a subject that's not going to go away," said Patrick Dreher, chief scientist of the Q Hub at NC State and a research professor in the department of computer science. "And we believe this is a game changer in terms of putting NC State in a leadership position in the interdisciplinary development of it."
Binary code is the common language of the digital world. Modern computers (and their predecessors dating to the 1940s) speak that common language. Developers write in a range of programming languages, but compiling software translates all of them back into 1s and 0s.
But the interactions that shape the real world — such as bonding among chemical molecules — are governed by the rules of quantum mechanics. Quantum computing emerged, Dreher said, from the idea that machines designed and built with quantum mechanical principles would more effectively solve such problems.
"The laws of quantum mechanics operate very differently from the everyday world you and I live in," Dreher said. "In the atomic and subatomic world governed by quantum mechanics one sees some behaviors that are not normally observed in our everyday. Some of these behaviors are incorporated as part of the operation of a quantum computer."
IBM was an early player in the development of quantum computing, said Dan Stancil, who is the Q Hub's executive director and head of the Department of Electrical and Computer Engineering. With the IBM Q Network, the company is bringing together partners from the corporate world, academia, and national labs around the world. Their aim is to develop a universal quantum computing system and put it in the hands of people who can find ways to apply it to practical problems.
"Academic collaborations are essential to growing the quantum computing community as we look to discover practical quantum applications and drive business and scientific breakthroughs," said Bob Sutor, vice president of IBM Q Strategy and Ecosystem, IBM Research. "Building on a 30-year research and education partnership, NC State will play a key role in helping IBM continue to extend our quantum computing ecosystem."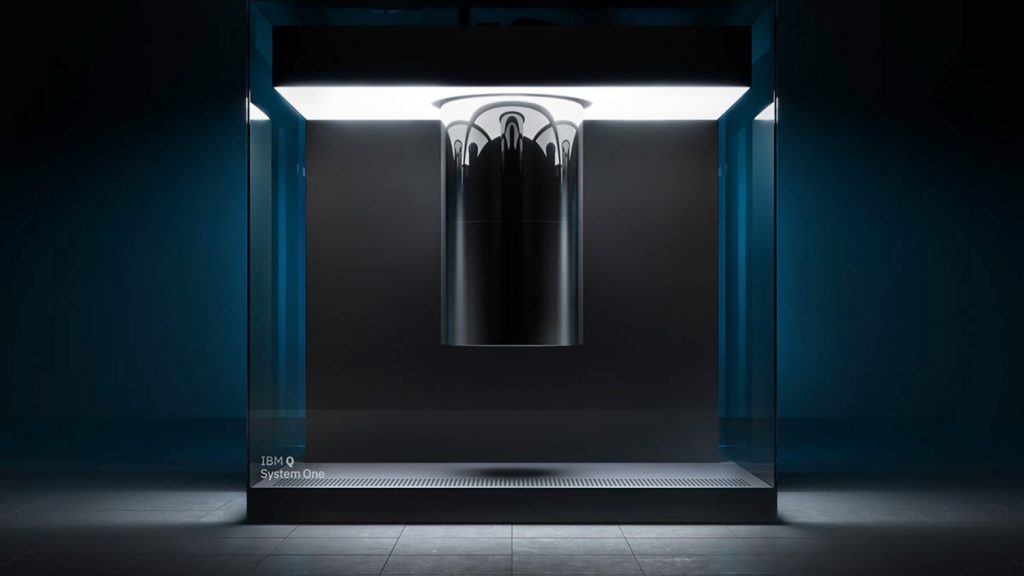 Hub status gives the university access to advances delaying across that wide ecosystem. While NC State is home to the only academic Q Hub in North America, the network includes nodes at the universities of Melbourne (Australia) and Oxford (Great Britain), Bundeswehr University (Germany), and Keio University in Tokyo. And those universities are part of a larger, global web that includes Fortune 500 companies and national research labs.
"We're already putting together and teaming up to combine the powers of the hubs to tackle some of the most difficult problems in quantum computing that we know today," Dreher said.
We're teaming up to tackle some of the most difficult problems in quantum computing that we know today.
IBM and NC State announced the Q Hub in spring 2018. Since then, more than 50 faculty and students have become a part of it. There's also been a flurry of activity focused on developing an interdisciplinary academic program around quantum computing. Three special topics courses launched in the Department of Electrical and Computer Engineering last year, and a council composed of math, physics, chemistry, ECE, computer science, and business faculty is exploring other research and education applications.
Recruitment for other corporate partners is also underway. Stancil's goal over the next few years is to have a "really active, vibrant" community of industrial partners and scholars finding ways to apply quantum computing to their fields. Finance, chemistry, physics, and information technology are all ripe for quantum computing approaches.
That robust community will be a boon to the students who will develop the next generation of quantum computing.
"Interest in industries and startups is growing, and we anticipate there will be a significant talent shortage," Stancil said. "That's one reason that we think it's important for us to be out in front."
This post was originally published in NC State News.